Outlets, Switches, & Dimmers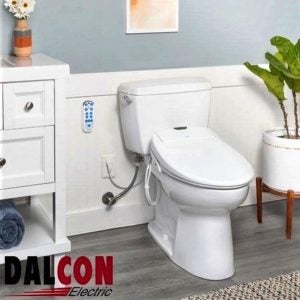 Never worry about another panic-buy for toilet paper ever again! A bidet not only reduces your toilet paper consumption, they are a very eco-friendly, much healthier, and a more hygienic option! On top of that, using a bidet is just better for your wallet!
End your anxiety.
Stay away from the crowd.
Let us help you install the outlet for will need for your new bidet!
Work With Our San Jose Electricians!
At Dalcon Electric, we have helped homeowners in Santa Clara, San Mateo, and the surround areas install a wide range of electrical services and systems for their homes. If you are considering updating your homes outlets or switchers and dimmers, our San Jose electricians can assist you. All of our technicians are fully licensed and trained and are always available to answer any questions or concerns you may have.
Advantages to updating your outlets, switches, and dimmers include:
Increasing the overall value of your space
Enhancing the look and functionality of your home
Adding an additional level of elegance and sophistication
Reduce Your Monthly Overhead!
If your outlets or switches are dated and no longer functioning properly, you may be wasting energy, which can steadily increase your energy bill. To ensure this doesn't happen, you should contact our San Jose electricians by calling our offices today at (408) 565-8918!