The Expertise You Need For All Your Electrical Issues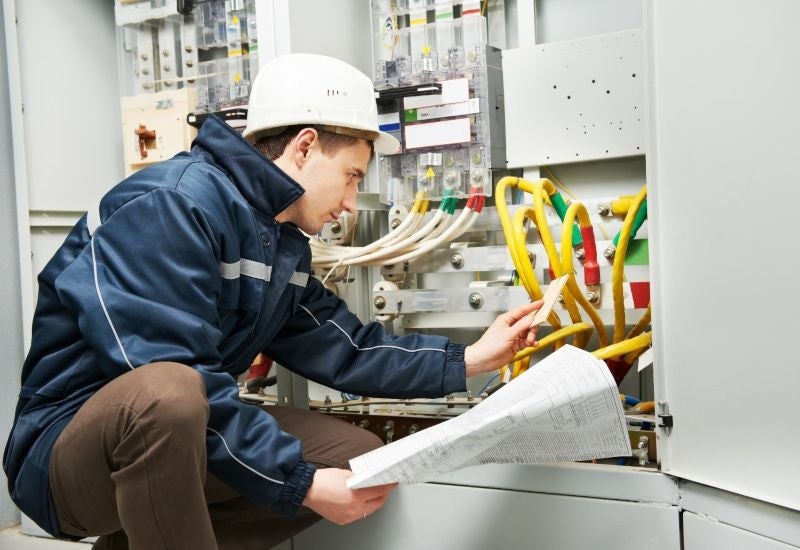 Dalcon Electric provides troubleshooting repairs for homeowners throughout the San Jose, CA area. When something goes wrong with the electrical systems in your home, you need electricians who can identify the problem and propose reasonable solutions quickly and without unnecessary downtime. At Dalcon Electric, our San Jose electricians are equipped to repair any electrical concern you may have and provide top-tier diagnostic services aimed at identifying the root cause of your issue. As a google guaranteed electrician service, you can rest easy knowing that your property is being serviced by some of the most talented technicians in the region.
What is Electrical Troubleshooting?
Electrical troubleshooting is the process of solving an electrical problem. When there is an electrical issue, electrical troubleshooting services can help homeowners analyze the behavior and operation of a faulty electrical circuit, determine what is wrong with it, and expertly repair it.
The Steps of Troubleshooting Electrical Issues
Some electrical problems are more easily diagnosed than others. Sometimes the problem component is easily visible, while other times, the faulty component's symptoms aren't so easily identified. Some common troubleshooting steps for homeowners include examining internal switches and wiring, checking the exterior breaker for blown fuses, and measuring the voltage coming from the breaker. These steps are also ones that professional electricians might use. Troubleshooting electrical systems is a service that professionals should perform due to their holistic knowledge and expertise. The steps of troubleshooting electrical issues are as follows:
Analyze the situation and gather information
Understand the malfunction
Identify the parameters that need to be evaluated
Identify the source of the problem
Repair the compromised component
Verify the repair
Perform root cause analysis
Commercial Electrical Troubleshooting Repair
Homeowners aren't the only ones who deal with electrical problems. Businessowners do, too. There is a wide range of occurrences that can happen daily that indicate an electrical problem. Most often, electrical issues stem from age and code violations. It is important for business owners to be aware of any strange smells when wiring is involved since the likely cause is burning carbon or insulation. These are some of the occurrences that should inform you of an electrical problem:
An old electrical panel or circuit breaker that trips repeatedly
The scent of burning plastic near an outlet or light switch
A sizzling sound near an outlet or light switch
An outlet or light switch that becomes hot during use
Failing ethernet ports throughout your facility
Nonfunctional outlets throughout your facility
Light switches or sensors that are no longer working
Signs Of Electrical Problems To Watch Out For
Whether you're a home or business owner, there are signs of electrical problems that you should be aware of if you start to experience them at your residential or commercial property. These signs are indicative that a more significant electrical problem is at play:
Flickering lights
Hot outlet plates or switch covers
Frequent surges or dips in power
Light bulbs constantly burning out
A burning smell when an electrical appliance is in use
Popping or sparking outlets
Why Choose Dalcon Electric?
When you're scouring San Jose, CA for a reliable electrical company, you don't need to look further than Dalcon Electric. We provide our valued customers with service that is safe and trusted. We are a trustworthy company with an experienced and knowledgeable team of electricians. We also boast a high customer satisfaction rate and offer free home safety inspections with every job we're hired for. Our company and our team members are licensed, bonded, and insured. Additionally, we offer coupons and discounts and provide 24/7 emergency service for your convenience. And before we ever get started on a job, the customer approves the price.
Contact Us Today for Electrical Troubleshooting
At Dalcon Electric, we are proud to offer simple solutions for common electrical problems. Often, pinpointing what is interfering with your electrical system is the most challenging part of the repair process. Rather than guessing the root cause of the problem, you can count on our San Jose electricians to thoroughly inspect all possible factors that could be malfunctioning on your property. Contact us today for reliable and professional electrical troubleshooting services.
Our Service Area