San Jose, CA's Choice for Electrical Panel Upgrades
You want your home's electrical system to be safe and reliable, and the heart of this system is your breaker box or electrical panel. Dalcon Electric is a proud service provider in San Jose, CA, performing panel upgrades to ensure our customers' main breakers support their energy use and function dependably. Our electricians specialize in repairing and upgrading service panels with timely and efficient work. With our professional services, your electrical system will run safer and more effectively. One outstanding upgrade option we offer is a smart, Wi-Fi-controlled Leviton electrical panel. This sleek circuit breaker box installs quickly and features safer circuit breakers and intuitive LED diagnostics.
Replacing Dangerous Panels & Circuit Breakers
Dalcon Electric proudly provides residential customers with electrical service panel upgrades for many reasons. Your home's breaker box might not be able to support your electricity use, or it might be faulty. Older homes can have a higher chance of having electrical panels recalled because of design or performance issues. We have described a couple of the most common recalled panels that have led to accidents, injuries, or death: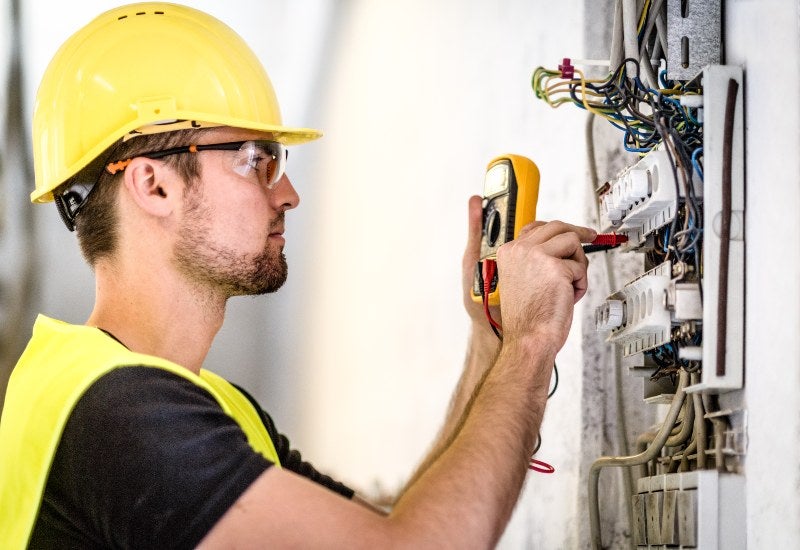 Zinsco Breakers
If your home was built in the 1970s, there's a good chance you have a Zinsco breaker. This breaker has a design flaw that causes electrical shocks and fire hazards, making it an obsolete choice to install. The Occupational Safety and Health Administration (OSHA) published an accident report dating back to July 1994, starting an electrical contractor who suffered second-and third-degree burns due to an electrical fault while working on a Zinsco electrical panel. Thousands of fires over the past 20 years have been linked to this panel brand as well. While an aftermarket replacement is one option to fix the issue, replacing the entire panel is a more economical choice. Identifying a Zinsco electrical panel is simple, with its brightly colored breakers coming in pink, yellow, red, blue, and green. Their breakers are also thinner than modern breaker options.
Federal Pacific Breakers (FPE)
Homes built between 1950 and 1990 might have a Federal Pacific electrical panel installed with Stab-Lok breakers. In the 1980s, there were reports of electrical fires, and an investigation showed one out of four Stab-Lok breakers could not trip. Because of this fault, these breakers could not prevent overloading or electrical faults. In 2012, a paper was published stating FPE Stab-Lok breakers may have been responsible for 2,800 fires and 13 deaths. You can identify one of these FPE panels by searching for the Stab-Lok or FPE label on each breaker. You will also find red stripes across Federal Pacific circuit breakers.
Dalcon Electric Keeps Your Home's Electrical System Safe
If you have an antiquated or recalled breaker box or your electrical panel shows signs of malfunction, Dalcon Electric is ready to help you. Our highly trained electricians can upgrade your home's panel to a newer, safer, and more effective option.
Set Up Your Appointment Today
At Dalcon Electric, we serve San Mateo, Alameda, and Santa Cruz. To find out whether you need to upgrade or repair your electrical panel please reach out to our offices by calling (408) 565-8918!
Our Service Area