Smart Home Technology in San Jose, CA
Structure Cabling for Home Automation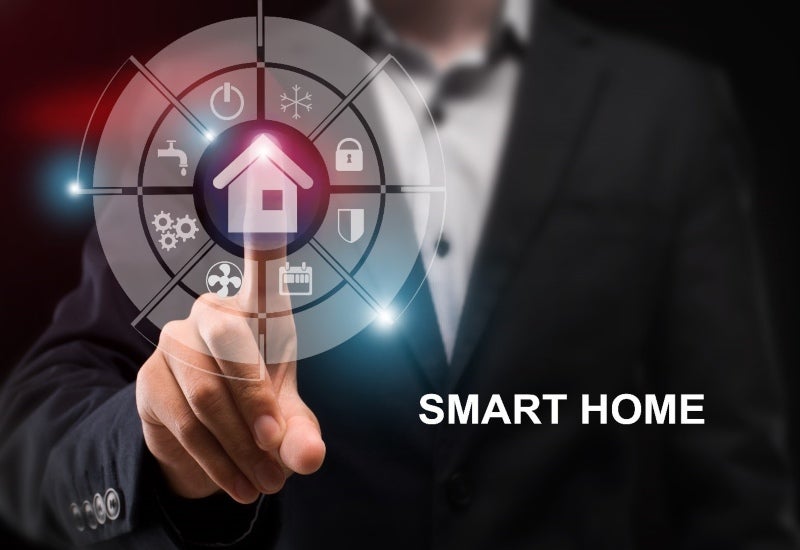 Dalcon Electric provides smart home technology for homeowners throughout the San Jose, CA area. Would you like to be able to switch off unneeded lights in another room from your computer? Or even turn on the home or office burglar alarm with your cell phone when you're miles away? Structure Cabling systems allow you to control various aspects of your home from your computer or other central control station, such as your cell phone or even your car. In addition to lights and alarms, you can control thermostats, watering of house plants, feeders for your pets, and home entertainment systems.
What is a Smart Home?
A smart home is a setup where internet-enabled appliances and devices can be controlled automatically and remotely via an internet connection, and usually a mobile device. Smart home technology is interconnected by the internet, which permits the property owner to control various home functions, such as security, temperature, lighting, and more. Overall, a smart home can maximize various power resources while simultaneously minimizing one's energy spend.
Transforming Your Home Into a Smart Home
At Dalcon Electric, we take pride in helping our customers transform their California homes into smart homes. We begin with offering the foundational elements, such as smart heating, air conditioning, and security systems. While these aren't the only innovative solutions we offer, they are a great place to start. We desire that homeowners throughout San Jose, CA and the surrounding areas live in sustainable, safe, comfortable, and innovative homes. We can install any smart home device you need, including smart lighting, doorbells, fan installation, dimmers, switches, plugs, and more.
The Benefits of Smart Home Automation
Smart home automation provides homeowners with a wide range of benefits and advantages. Not only do homeowners get high-tech functionality and luxury when they transform their home into a smart home, but they also get to live an easier, more enjoyable lifestyle. Some of the many benefits of smart home automation include, but are not limited to, the following:
The convenience of managing all your home devices in one place
The ability to pinpoint areas where too much energy is being used
The insight into energy use so you can become more energy efficient
The control of your energy use while automating various things
The flexibility for new devices and appliances
The improvement of appliance functionality
The ability to maximize your home security
Structure Cabling Systems for Your Home or Office
Structure Cabling systems are smart home solutions and can also be called "structured cabling," "smart home systems," or "home automation." This type of automation is available for both homes and offices. We design and lay the necessary cables and partner with Structure Cabling installers to create a convenient automated system for you. Call and ask for an estimate for your home or office.
Why Choose Dalcon Electric?
As the local area's go-to electric company, you can rely on us for all your electrical needs, including smart home innovation. Our trusted company boasts an experienced and knowledgeable team of electricians. We take pride in providing safe and trusted services to our valued customers. With a high customer satisfaction rate, you can rest assured we know what we're doing. Additionally, each team member is licensed, bonded, and insured. We also offer free home safety inspections, coupons and discounts, and 24/7 emergency service for your convenience.
Contact Us Today for Smart Home Technology
At Dalcon Electric, we offer simple solutions to enhance the ease and comfort of San Jose, CA residents' homes and businesses. If you've ever considered transforming your home into a smart home or improving your business with smart home automation, now's the time to jump in on the trend. The professionals on our expert team have years of experience with smart home solutions. Contact us today to schedule a consultation for implementing your property with smart home technology.
Our Service Area