Structure Cabling for Home Automation in San Jose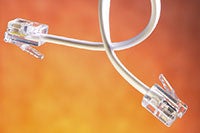 Would you like to be able to switch off unneeded lights in another room from your computer? Or even turn on the home or office burglar alarm with your cell phone when you're miles away? Structure Cabling systems allow you to control many aspects of your home or office environment from your computer or other central control station, your cell phone, or even your car. In addition to lights and alarms, you can control thermostats, watering of house plants, feeders for your pets, home entertainment systems, and so on.
Structure Cabling systems can also be called "structured cabling," "smart home systems," or "home automation." This type of automation is available for both homes and offices.
We design and lay the necessary cables and partner with Structure Cabling installers, to create a convenient automated system for you. Call and ask for an estimate for your home or office.
Our Service Area