Serving All of Your Electrical Needs in the San Jose Area
A San Jose Electrician Serving Counties of Santa Clara, San Mateo & Alameda
In the event of an electrical emergency, you don't want to waste your time with just any electrician in the phonebook. You need San Jose's finest electrician.
Dalcon Electric is proud to offer superior electrical service and the finest workmanship in the San Jose area. Our technicians have been setting the bar for electrician service here since we opened our doors. It is these professionals that set the tone for honest and quality work with integrity and a smile which we are known for.
Take a look around and see what sets us apart from the competition.
Electrical Services in San Jose and Surrounded Areas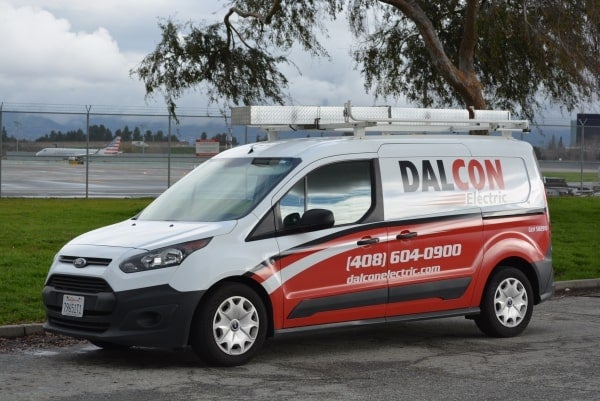 Installation
We're fully prepared for any electrical installation you need. From ceiling fans to outlets, switches and lighting, we have the most modern solutions for your home or business.
When it's time for your next renovation or construction project that involves wiring, give us a call. Full re-wiring jobs, upgrading breakers, electrical panels, or replacing outlets, switches, and upgrading your lighting system are just a few of the services performed by our electricians. San Jose residents and businesses trust us to handle these services and more every day.
Troubleshooting
With a depth of experience unparalleled by other San Jose electricians, we are able to deduce the source of your electrical problems in a short amount of time. Our technicians always start at the end of the electrical chain and progress methodically through the stages of the signal to find the exact source of the problem, rather than grasping for the easiest fix.
Professional Service
Our San Jose electricians aren't just the most knowledgeable in the area: they're also the best customer service representatives we can find. Expect nothing less than courteous service that works with our schedule. We always keep a clean and neat work-site. By the time the job is done, you won't notice we were ever there.
Call us Today to Discuss All of Your Electrical Issues.
Our Service Area