Premier Indoor Lighting in San Jose, CA
Professional Indoor Lighting Company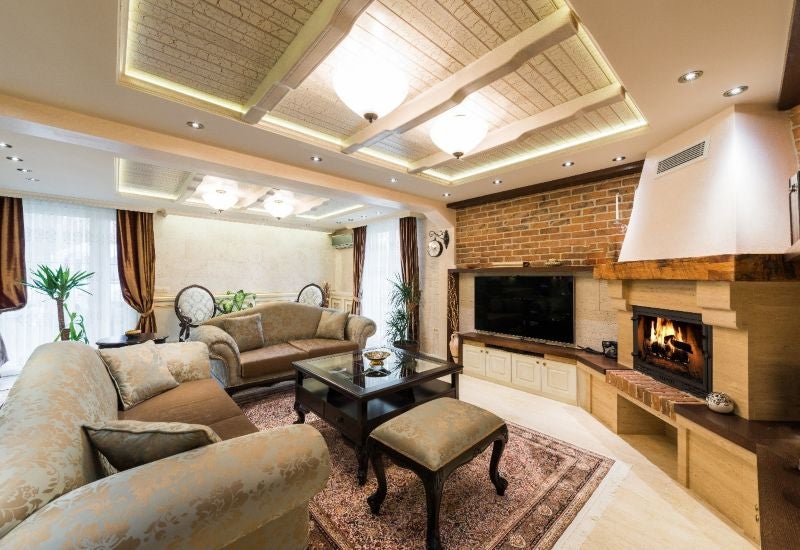 Dalcon Electric provides premier indoor lighting to residents throughout the San Jose, CA area. Our highly-skilled team of expert electricians specializes in indoor lighting installation. We can help you achieve the look and feel you've always dreamed of for your home's interior. Not only is indoor lighting an essential part of interior design, but it's a significant source of energy consumption as well. Because of this, we will help you determine what lighting source is best for your unique needs.
The Five Basic Types of Lighting
There are five basic types of lighting – traditional light fixtures, track lights, recessed lighting, low-voltage lighting, and outdoor lighting. It is essential to be aware of the various types of lighting so you can determine which type will work best for your unique needs. We specialize in helping our valued customers select the best lighting available based on their needs and budget. Below, we've gone into detail about the five basic types of lighting:
Traditional Light Fixtures – These lighting fixtures are defined by their ornamentation. This lighting type can include traditional chandeliers, pendants, wall scones, table lamps, and more. They are often highly detailed and constructed from brass or crystal materials.
Track Lights – This lighting type uses a ceiling-mounted support track or rail to filter electricity to its individual light fixtures. Often, these lights are functional and stylish, serving as both a source of light and a piece of art for your property's interior.
Recessed Lighting – This lighting type is directly installed inside a ceiling or wall. Recessed lighting comprises three main components – housing, trim, and bulb.
Low-Voltage Lighting – This type of lighting is a popular indoor and outdoor lighting option. Primarily for residential use, this lighting option is easy to install.
Outdoor Lighting – Also referred to as landscape lighting, outdoor lighting adds beauty, increases property value, and enhances safety. This lighting type can illuminate paths, stairs, driveways, trees, plants, lawns, pools, fountains, decks, and more.
Why Choose Dalcon Electric for Indoor Lighting?
We offer nothing less than the best, highest-quality lighting options when it comes to indoor lighting. We specialize in indoor lighting installation and boast a team of highly-experienced professionals. You can expect safe and trusted services and complete customer satisfaction when you choose us for indoor lighting installation. Everyone at Dalcon Electric is licensed, bonded, and insured. We also offer free home safety inspections, coupons and discounts, and 24/7 emergency service for your convenience. Choose Dalcon Electric for generator installation services today.
Contact Us Today For Indoor Lighting Services
If you need professional indoor lighting services, you've come to the right place. Dalcon Electric has provided home and business owners throughout the San Jose, CA area with indoor lighting services for decades. If you have any questions about indoor lighting, one of our expert electricians would be happy to answer them for you. Contact us today to schedule a consultation.
Our Service Area