Whole House Rewiring in San Jose, CA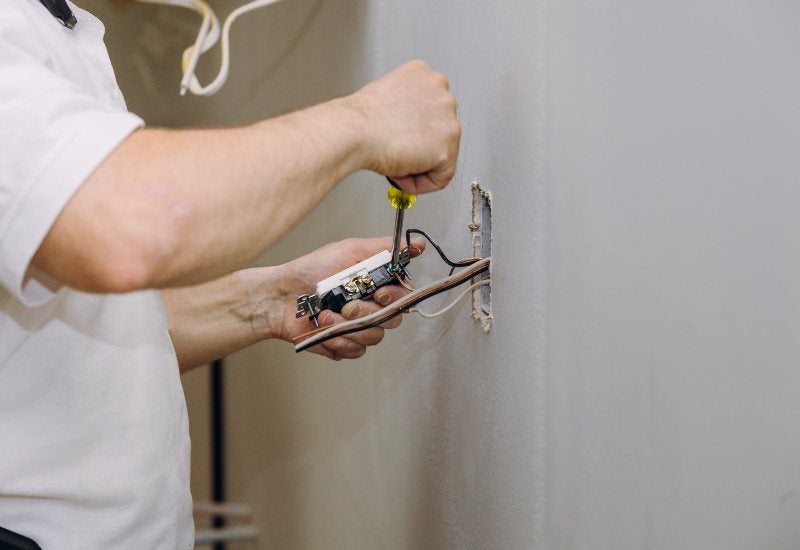 Dalcon Electric wants to ensure your home's electrical system runs safely and dependably in San Jose, CA. Whole house rewiring is sometimes necessary when a house's current wiring is not up to code or needs replacement due to age, wiring material, and other factors. If you are thinking about selling a property or have recently purchased a home, you must verify the structure's wiring is code compliant. A relatively dated property's wiring may not be up to date on current safety procedures and restrictions. Problems like knob and tube wiring and aluminum wiring can be hazardous and lead to serious electrical issues. If you suspect your house fits this description, we invite you to contact our electricians about whole-house rewiring.
Aluminum Electrical Wiring
Aluminum wiring was used in the mid 1960's to mid 1970's when there was a copper shortage. Aluminum wiring is not as safe as copper wiring because it does not conduct electricity as well, runs hotter, is more likely to oxidize and corrode, and is more prone to expansion and contraction. These issues result in a much higher risk of a fire hazard.
For homes built between 1965-1974 please call to schedule your FREE HOME SAFETY ASSESSMENT, to have an experienced technician come to your home.
Call  (408) 565-8918 today!
Specializing in More Than Your Wiring
Rewiring home wire takes professional expertise to ensure your house is up to code and functions optimally. Dalcon Electric has over three decades of experience working with residential customers. Our licensed electricians have the necessary training and expertise to handle any rewiring project. The process can involve more than changing out the wires in your walls. For instance, we may need to replace your current electrical panel if it is undersized. A 100-amp panel is usually sufficient for a house that is 3,000 square feet or less. Suppose your home is larger, or you run a hot tub, electric water heater, or other energy-hungry appliances. In that case, a 200-amp panel will be more cost-effective and support your electrical needs. Our electricians can also update your house by replacing old sockets, light switches, and light fixtures for safety reasons.
The Home Rewiring Process
Dalcon Electric has ample experience rewiring homes, and we can complete this project while keeping your drywall intact, depending on the details of your home and rewiring needs. The typical stages for this service include the following:
1. Planning & Preparation
We create a detailed plan to locate and project which circuits are involved. This stage includes a plan of your old circuitry, new circuitry, and wiring calculations to determine the number of wires and cables we need.
2. Prep Work
Since we may need to work in your crawl space or attic, we must make room to slide through these spaces. You can help by clearing clutter near your electrical outlets to give us easy access.
3. Removal
Our electricians pull out your home's old wiring and discard it. Wires are generally stapled in place, so we carefully remove them and recycle the wiring.
4. New Wiring
Putting in new wiring can be an elaborate process as we pre-cut new openings for each box of the circuit's electrical devices, drill into your wall's top plate, and feed the wiring to each outlet.
Exceptional Electrical Services in San Jose, CA
Our electricians have your electrical needs covered, including whole-house rewiring at homes of various sizes and ages. We carefully plan out every step, provide accurate quotes on our work, and keep you updated on your project's progress and status. Let us keep your house code compliant and ready to support all your residential power needs.
For more information about our rewiring services, please contact our San Jose office by calling at (408) 565-8918 today!
Our Service Area